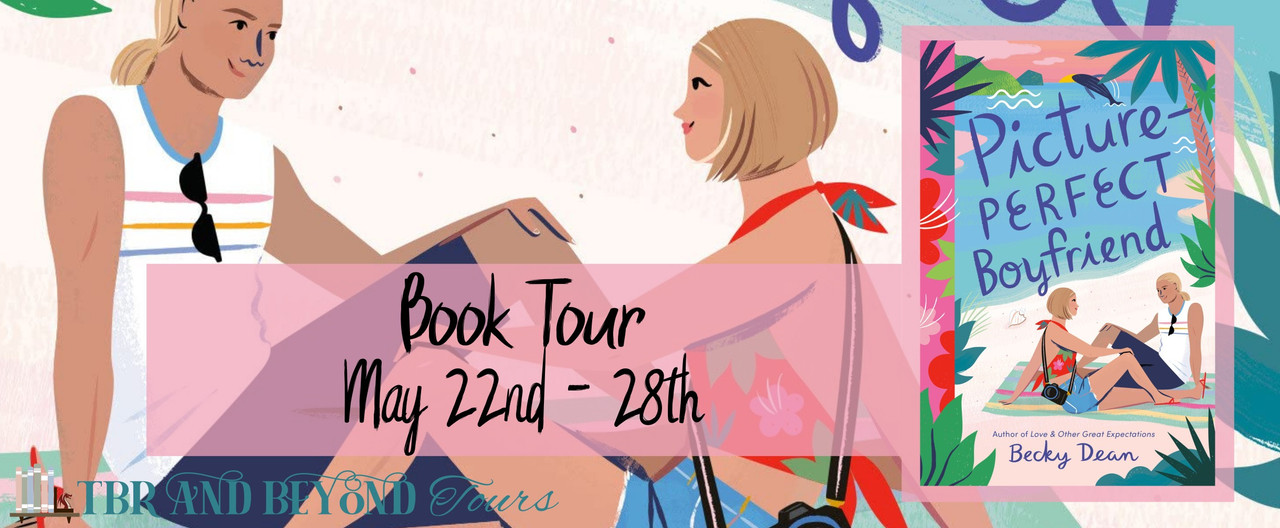 Welcome to my stop on the blog tour for Picture Perfect Boyfriend by Becky Dean.  This tour is being hosted by TBR and Beyond Tours.
Picture Perfect Boyfriend by Becky Dean
Genre: Young Adult Contemporary
Publishing Date: May 23, 2023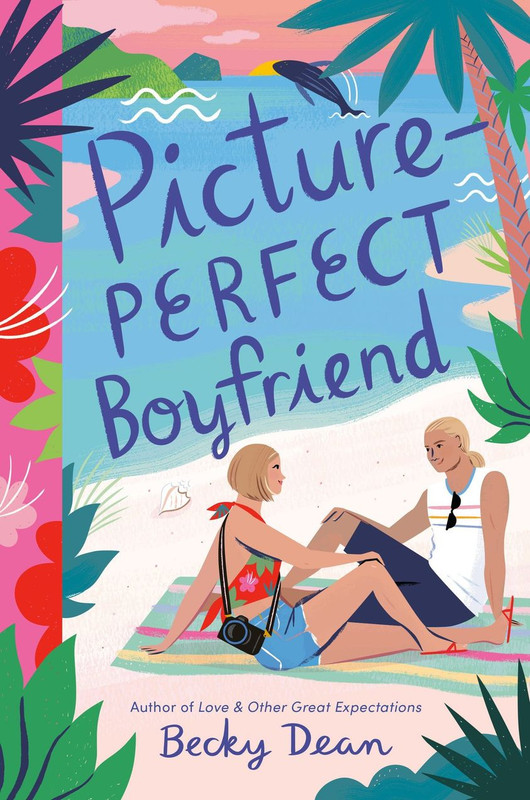 Two strangers, one tropical island, and lots of lies in this funny beach romance from the author of Love & Other Great Expectations!
Aspiring nature photographer Kenzie Reed just can't get her straitlaced family of optometrists to take her art seriously. She's resigned to putting aside her dreams and accepting the depressing life that awaits her at the family business. She even makes up a fake, boring boyfriend—Jacob—to get her parents off her back.
But when the Reeds arrive in Hawaii for spring break, Kenzie is shocked that "Jacob" shows up at the airport—and joins their vacation. Kenzie can't reveal him as a fraud without confessing her lie, so she's stuck playing along while trying to find out who he really is.
No way is she going to actually fall for him—because even though he's funny, nice, smart, and cute, he's also a liar. Isn't he?
Filled with warm summer breezes and salty sea air, Becky Dean's Picture-Perfect Boyfriend will sweep you off your feet into a tropical paradise, sun on your shoulders—where love is just around a palm tree.
Book Links:
Goodreads: https://www.goodreads.com/book/show/59479685 
Amazon: https://www.amazon.com/gp/product/0593569911/ 
Barnes & Noble: https://www.barnesandnoble.com/w/picture-perfect-boyfriend-becky-dean/1142194758 
Indigo: https://www.chapters.indigo.ca/en-ca/books/picture-perfect-boyfriend/9780593569917-item.html 
IndieBound: https://bookshop.org/p/books/picture-perfect-boyfriend/18851243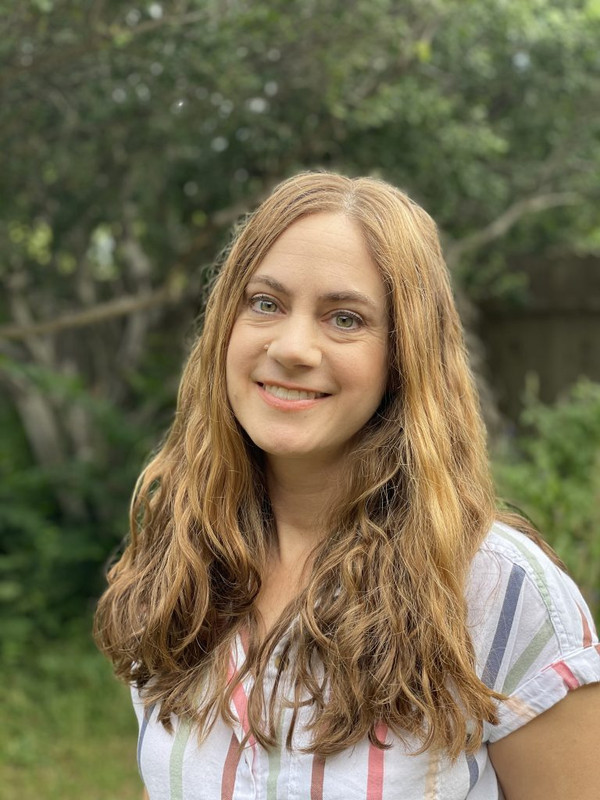 Becky Dean is a fan of adventures both real and fictional. When she's not writing or traveling, she can be found drinking tea, watching science fiction shows or Jane Austen adaptations, or quoting The Lord of the Rings. Though she's a proud Baylor grad and lives in Texas with her husband, she remains a Southern California girl at heart.
Author Links:
Website: https://beckydeanwrites.com 
Twitter: https://twitter.com/beckydean821 
Instagram: https://www.instagram.com/beckydeanwrites/ 
Goodreads: https://www.goodreads.com/author/show/629005.Becky_Dean 
Facebook: https://www.facebook.com/BeckyDeanWrites
Follow The Tour:
TOUR SCHEDULE:
May 22nd
What Irin Reads – Review
Charli's Book Box – Promotional Post
May 23rd
Stuck in Fiction – Interview
Owl Abridged – Review, Playlist
May 24th
Pages & Plots – Promotional Post
Brinn's Books – Review
May 25th
Confessions of a YA Reader – Promotional Post
Boys' Mom Reads! – Review
Little Corner Reads – Review
May 26th
Ms. G in the Library – Promotional Post
Cindy's Love of Books – Review
May 27th
The Book Dutchesses – Interview
bookloversbookreviews – Promotional Post
May 28th
Twirling Book Princess – Promotional Post
What Cass Reads – Review
Instagram:
May 22nd
nissa_the.bookworm – Review
sogladtoreadyou – Review
stargirls.magical.tale – Promotional Post
charlisbookbox– Content Creator's Choice
May 23rd
iya.reads – Review
christinaa.abridged– Content Creator's Choice
May 24th
chaibooksandthemoon – Review, Playlist
brinnsbooks– Content Creator's Choice
May 25th
ablueboxfullofbooks – Review
justa.gal.andherbooks – Promotional Post
littlecornerreads– Content Creator's Choice
May 26th
bookishlifeofkels – Promotional Post
kimreadsandreads – Review
May 27th
thisreadergirl – Review
bookloversbookreviews– Content Creator's Choice
May 28th
readlivelaugh – Promotional Post
theenchantedshelf – Review
lunatonks_777 – Review
whatcassreads – Content Creator's Choice