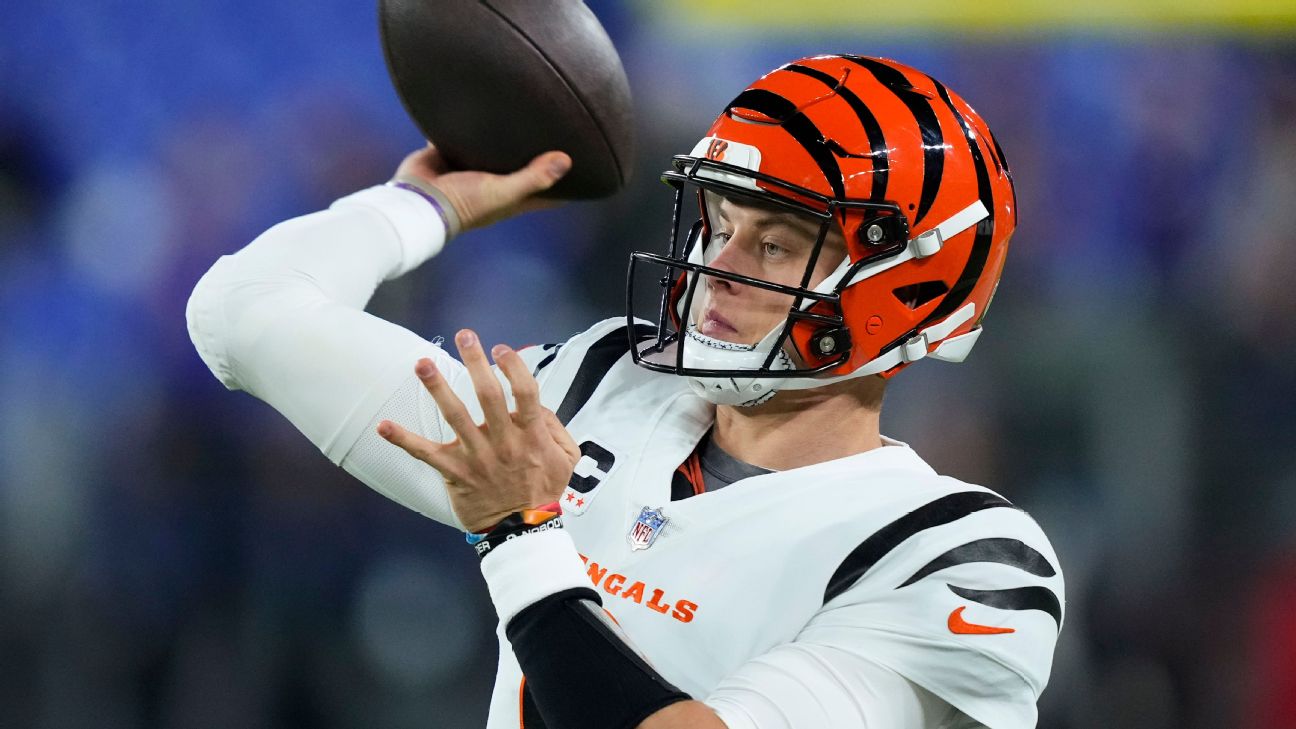 Cincinnati Bengals quarterback Joe Burrow will not play again this season after suffering a torn ligament in his right wrist, coach Zac Taylor announced Friday.
Burrow was injured during the Bengals' 34-20 loss to the Baltimore Ravens on Thursday, though the NFL is investigating the team's reporting of the quarterback's injury status in the lead-up to that game.
Taylor said Burrow likely will need surgery to repair the torn ligament.
With Burrow out, the Bengals will turn to backup quarterback Jake Browning, who was 8-of-14 passing for 68 yards and a touchdown against the Ravens in his first significant NFL action.
"This season is far from over," Taylor said of the 5-5 Bengals.
The Bengals had posted a video on X on Wednesday night of Burrow getting off the team bus wearing what appeared to be a soft cast on his right hand. They later deleted the post.
Burrow appeared to be hampered by the injury against the Ravens before leaving the game in the second quarter and being ruled out shortly after halftime.
The NFL routinely looks into matters of compliance with its injury report policy, and violations could result in team fines or lost draft picks. The league had warned teams at the spring owners meetings that they were required to list all injuries.
Browning, an undrafted free agent out of Washington in 2019, had been on Cincinnati's practice squad from 2021 until this year, when he won the backup job over Trevor Siemian in training camp. His only pass in a regular-season game before Thursday was an incompletion late in the Bengals' 24-3 loss to the Cleveland Browns in Week 1 this season.
Browning will make his first career start Nov. 26 against the Pittsburgh Steelers.
The Bengals, who had 12-1 odds to win the Super Bowl before Thursday's game, are listed at 60-1 at ESPN BET as of Friday afternoon.
Information from ESPN's Ben Baby and Adam Schefter was used in this report.